Whirlpool 8205098 Microwave Glass Plate Replacement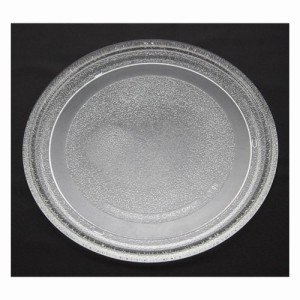 ---
SEE THE SAVINGS
$54.78
---
This Whirlpool Part Number 8205098 is a 9-3/4 inch microwave turntable replacement plate and is compatible with the Whirlpool microwave oven models listed below. The outside diameter of turntable track, associated with this glass plate is 7-5/8 inches.
Whirlpool makes other brands that include Maytag, KitchenAid, Jenn-Air, Amana, Magic Chef, Admiral, Norge, Roper, and others. Whirlpool also makes replacement parts for some Sears and Kenmore models.
\
This NEW Part Number 8205098 replaces OLD Part Numbers 4359722, 1065760, AH972624, EA972624 and PS972624. It is an OEM (Original Equipment Manufacturer) part meaning that it has been made by the original manufacturer to the same standards, performance and warranty as the original part.
Please consult the tips on this website's Home Page for direction on how to find your specific model number.
\
If you do not see your model below, contact Whirlpool directly through their Customer Support Department HERE.
You can also send us an email through our Contact Page and we will help you find the model you need — if not offered on our website.
This glass turntable will only fit the Whirlpool Microwave models listed below. If you are unsure about compatibility please email us with your model number before ordering this glass turntable.
\
Whirlpool Microwave Models for this Replacement Turntable
MT1071SGB0
MT1071SGQ0
MT1078SGB0
MT1078SGQ0
MT3070SHB0
MT3070SHQ0
MT4070SKB0
MT4070SKQ0
MT4078SKB0
MT4078SPB0
MT4078SPB1
MT4078SPB2
MT4078SPQ0
MT4078SPQ1
MT4078SPQ2
MT4078SPQ3
Holiday Model 125996