Contact Us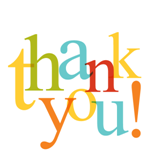 Thanks for visiting MicrowaveTurntablePlate.com. If you have any questions or comments about the content on this website, please feel free to share your thoughts.
We've included the most commonly requested replacement glass plates for the most popular brands of microwave ovens but we're sure we haven't included them all.
If our website doesn't have the part (USA Models Only) you are looking for and if you need a manufacturers contact other than what we've provided, we will do our best to help you find it. We do not have information for microwave models outside the US.
If we can't find it either, we will direct you to the qualified authority than can. Just tell us, using the contact form below, the brand, model number and size of the glass plate you are trying to find.
We respond to all valid turntable related requests in 24 hours or less and we respect your privacy. Your information will never be shared.
Comments or questions are welcome.