Emerson 12.5 Inch Microwave Turntable Plate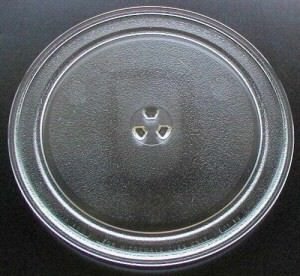 This Emerson microwave replacement turntable plate measures 12-1/2 inches in diameter and is compatible only with the Emerson Microwave Oven Models listed below. This glass plate is Part No. 335A10.
Please consult the tips on this website's Home Page for direction on how to find your specific model number. If you do not see your model below, contact Emerson directly through their Customer Support Department HERE.
You can also send us an email through our Contact Page and we will help you find the model you need — if not offered on our website.
\
This glass turntable will only fit the Emerson Model listed below. If you are unsure about compatibility please email us with your model number before ordering this plate.
Compatible Emerson Microwave Model Numbers
MW8105, MW8105SS
MW8107, MW8107W, MW8107WA
MW8126, MW8126TD, MW8126W
MW8126WA, MW8126WSD